Every Tuesday, from 09/04/2018 to 04/30/2019, 9:30 AM - 11:30 AM
Lenten Study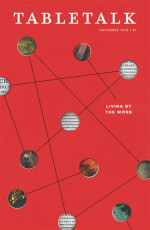 This season, we will be working through devotions found in the November 2018 edition of TableTalk Magazine. Printed copies are available from Bernie Hughes.
If you are looking to try a bible study, or can only commit for a few weeks, this is the perfect opportunity to join us.
Lenten Study Schedule
March 12 Days 1-5 plus (page 7)
March 19 Days 6-10 plus (page 10)
March 26 Days 11-15 plus (page 13)
April 2 Days 16-20 plus (page 16)
April 9 Days 21-25 plus (page 21)
April 16 Days 26-30 plus (page 24)
---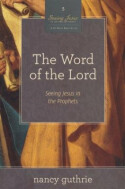 The Word of the Lord: Seeing Jesus in the Old Testament Prophets, by Nancy Guthrie(The last of the series Seeing Jesus in the Old Testament
This is an in-depth study of the Prophetic Books in the Old Testament, with the goal of understanding them in the way that Jesus himself taught the disciples to read and understand the Old Testament: with him at the center.
Contact Bernie Hughes for additional information.
---
Additional Resources
Article // Becoming What We Behold
Reading Guide // Bible in Chronological Order
Chart // Old Testament Chronologically Ordered
---
Winter/Spring Schedule
January 8 PERSONAL BIBLE STUDY // QUESTIONS PAGE 139
January 15 DVD // QUESTIONS PAGE 158
January 22 PERSONAL BIBLE STUDY // QUESTIONS PAGE 163
January 29 DVD // QUESTIONS PAGE 185
February 5 PERSONAL BIBLE STUDY // QUESTIONS PAGE 189
February 12 CANCELLED DUE TO SNOW
February 19 DVD // QUESTIONS PAGE 210
February 26 PERSONAL BIBLE STUDY // QUESTIONS PAGE 215
March 5 DVD // QUESTIONS PAGE 236
March 12 LENTEN STUDY 1-5 (page 7)
March 19 LENTEN STUDY 6-10 (page 10)
March 26 LENTEN STUDY 11-15 (page 13)
April 2 LENTEN STUDY 16-20 (page 16)
April 9 LENTEN STUDY 21-25 (page 21)
April 16 LENTEN STUDY 26-30 (page 24)
April 23 PERSONAL BIBLE STUDY // QUESTIONS PAGE 241
April 30 DVD // QUESTIONS PAGE 260