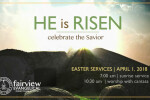 Come Worship With Us!
Sunday, April 1, 2018
Easter Sunday
7:00 am Sunrise Service
10:30 am Worship with Cantata
SERMON TEXT: Mark 16:1-8
SERMON TITLE: Roll Away The Stone / Rev. Dr. Dennis Lesher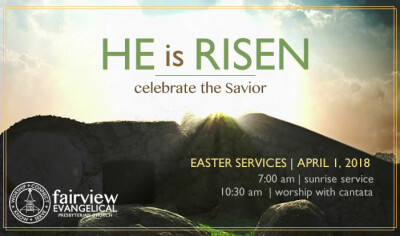 ---
Opportunities to Connect
Fairview Dines Out Returns!
These dinners are fun events that provide an opportunity to connect over a home-cooked pot-luck style meal. Our first Dine Out event is coming in April. Sign up now so planning can get under way!!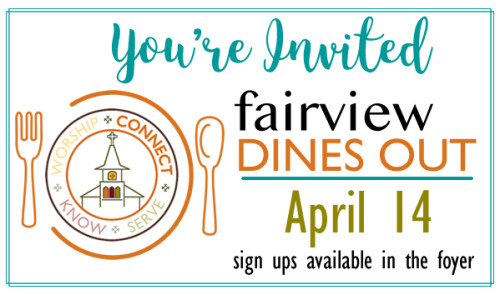 ---
Opportunities to Know
Weekly Memory Work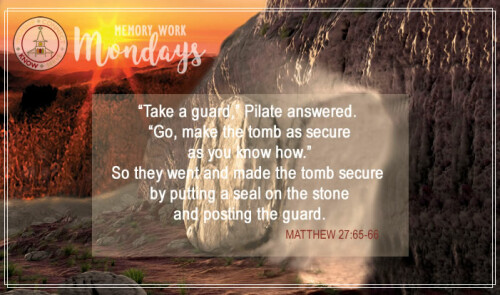 A Snippet of Reformed Doctrine
Q. 188. How Many Parts Does the Lords Prayer Have?
A . The Lord's prayer has three parts: an opening, individual requests, and a conclusion.
Small Group Studies
Sunday Morning
Sunday morning studies for children, youth, and adults continue going strong and begin at 9:15 a.m. on Sunday. The Adult study, The Good Living Guide is under way.
Several Other Small Groups Meet During the week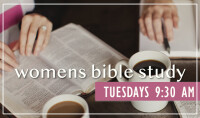 Please note, that this week, the Tuesday morning Women's Bible Study will resume the Nancy Guthrie study, The Wisdom of God. We will pick up on page 215: Personal Bible Study - Ecclesiastes. It is the perfect opportunity to jump in if you are looking for a small group study!
Check out the website for a complete listing of All Small Group Opportunities.
---
Opportunities to Serve
There are always many opportunities to serve with your fellow Fairview family and friends. To learn more and/or sign up simply click on the opportunity(ies) that interests you below!!
Good Works Day - April 7, 2018
We would love to have your help! Click here for more details.