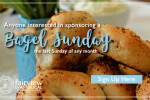 Volunteers are needed for March and beyond...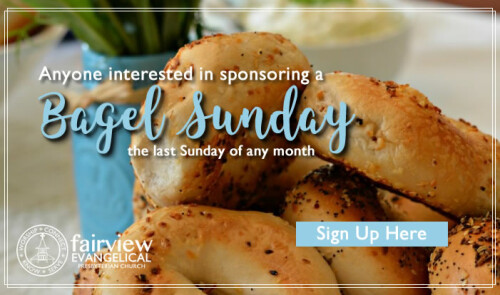 One of the four steps in the discipleship process at Fairview is CONNECT. One way we can connect is to share fellowship once a month over bagels, drinks, and goodies. Traditionally, we celebrate Bagel Sunday on the last Sunday of each month. The "host/hostess" is asked to supply 2-3 dozen mini bagels, 3 varieties of cream cheese, juice or lemonade, and possibly small baked goods.
Please consider signing up to provide refreshments. You can even partner with a friend to share the work and expense! If you have any questions or need to change the date of a bagel Sunday, give Christy Pomager a call.