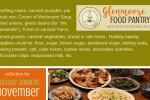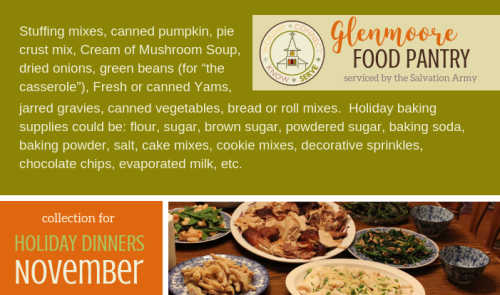 Let's Stock the Pantry for Fall and the Holidays!
For the first two weeks of October, we will focus our collections on Pantry Staples...think dried pastas, rice, beans, pasta sauces, canned vegetables etc.
Then, beginning October 21st through December we will focus on:
Holiday Dinners...

Stuffing mixes, canned pumpkin, pie crust mix, Cream of Mushroom Soup, dried onions, green beans (for "the casserole"), Fresh or canned Yams, jarred gravies, canned vegetables, bread or roll mixes.

Holiday Baking Supplies... flour, sugar, brown sugar, powdered sugar, baking soda, baking powder, salt, cake mixes, cookie mixes, decorative sprinkles, chocolate chips, evaporated milk, etc.
Donations can be dropped in the box located in the church foyer, next to the coffee bar.
A big T H A N K Y O U for your kindness!