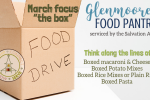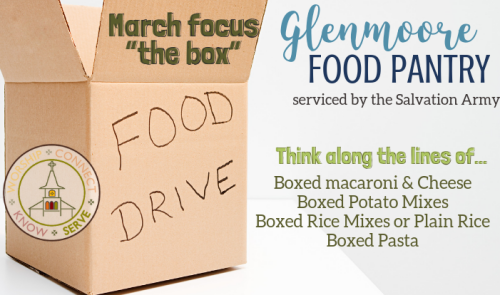 Let's Stock the Pantry for the NEW YEAR!
For JANUARY we will focus on:
Hot Soups and Stews

Canned meats (tuna, chicken, salmon, etc.)

Boxed or Packaged biscuit, bread, muffin or corn bread mixes

Ground coffee or tea bags
Donations can be dropped in the box located in the church foyer, next to the coffee bar.
A big T H A N K Y O U for your kindness!