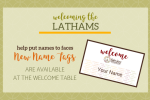 Come Worship With Us!
Sunday, October 21, 2018 // 10:30 am
29th Sunday in ordinary time
SERMON TEXT: Ephesians 2:11-22
SERMON TITLE: "The Church as Household" // Tim Latham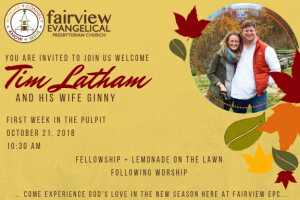 ---
Opportunities to Connect
New Name Tags are Available
Please find your name tag at the welcome desk and wear it so we can help Tim and Ginny put names with faces. Just another way you can help in ... welcoming the Lathams!!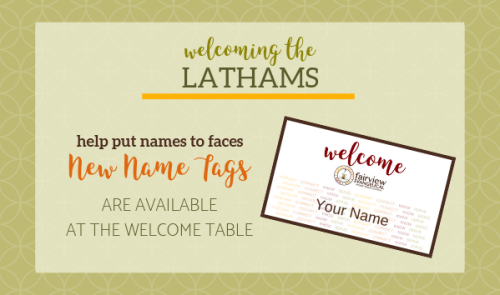 ---
Come Hungry!!
The time has come for our Chili Cook Off. If you missed the sign up, don't let that stop you from joining in the festivities. Like all Fairview events, the more the merrier. There is always plenty of food!!

Cantata Practices have Begun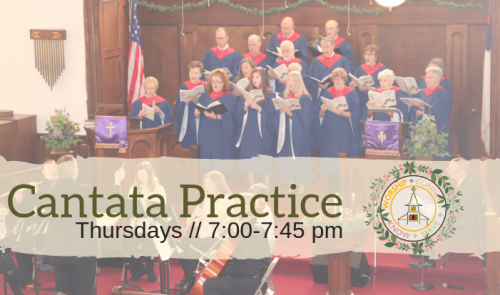 You're Invited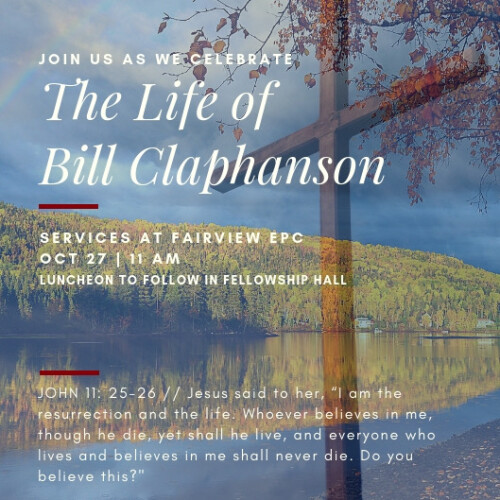 Trunk or Treat
This is event is always fun for Fairview. Be sure to spread the word to the little ones in your life... children, classmates, friends, grandchildren.
ALL ARE WELCOME.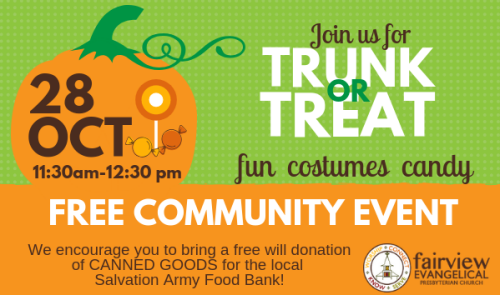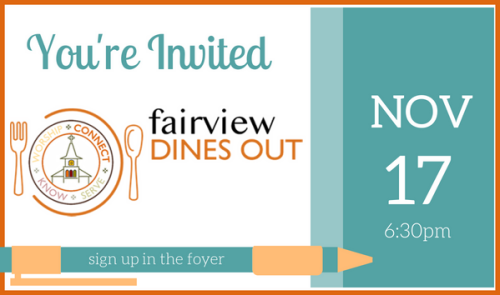 ---
Opportunities to Know
New Members Class Coming Soon
Are you interested in "taking the next step" of a more committed role at Fairview EPC? If your answer is "yes", WONDERFUL! Please send Dennis Lesher an email with your name / email / phone number. A new members class is tentatively being planned to start in November 2018. Exact date and details to be announced.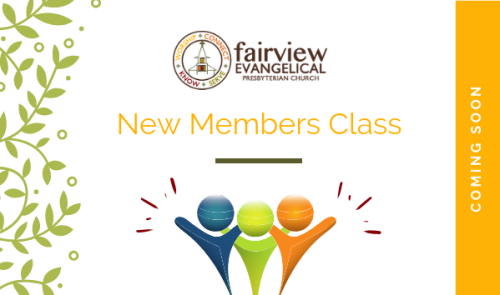 Weekly Memory Work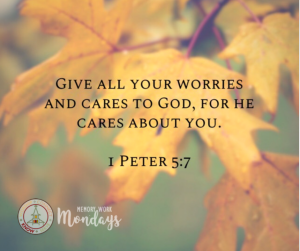 A Snippet of Reformed Doctrine // The Shorter Catechism

Q38. What benefits do believers receive from Christ at the resurrection?
A. At the resurrection, believers, raised in glory, will be publicly recognized and declared not guilty on the day of judgment and will be made completely happy in the full enjoyment of God forever.
Q39. What does God require of man?
A. He requires man to obey his revealed will.
Small Group Studies
To learn more about all that are available, simple click on an image below to read the full details!
---
Opportunities to Serve
Prayerfully consider where you can serve and share the love of God with others.
Pack the Pantry // One more Week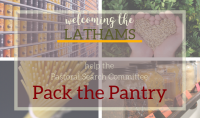 Moving into a new home is the perfect time to clean out your cabinets, get rid of the expired boxes/cans and start fresh. Let's help Tim and Ginny restock their pantry as they settle into the Manse! Our goal is to offer them some variety!!
Here' your mission...
Take the FIRST LETTER in your LAST NAME and purchase something that can be put in the pantry; for example: Ludt - Linguine, Lentil soup, Legumes... you get the idea. All donations can be placed in the Christian Education Office (so they don't get mixed in with our Glenmoore Food Pantry donations). Just another way YOU can be a part of... Welcoming the Lathams!
Provide a Meal for the Lathams
Sign up to provide a dinner for Tim and Ginny Latham while they continue to settle in at the manse. We are looking to provide a few meals a week beginning Sunday 10/21 and going through Thursday 11/15. Please consider providing a meal or gift card for Sunday, Tuesday or Thursday of those weeks. If you have questions, contact Chris Adler at 610-506-2155 or or contact your Deacon. Thank You for all your help ... Welcoming the Lathams!
Food Pantry // Holiday Collection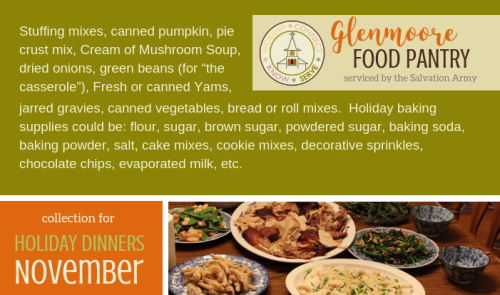 We continue to support the Glenmoore Food Pantry which is serviced by the Salvation Army. It's time to start thinking about about Thanksgiving and Christmas needs. Read more...
Missions Update // Where Do Fairview's Mission dollars go?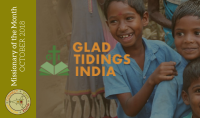 Glad Tidings India works with its indigenous partner, India Bible Literature, to train and equip Indian Christians to reach their own people with the Gospel. They accomplish this by: supplying scripture in their languages, Training and support Church planters and teaching churches to look to God to meet their needs for support within India. Over 6200 church planters have been trained since 1985 with over 18,000 home churches started. Bill Teate is President of Glad Tidings India.
Christmas Decorating // December 1st at 10 am
This is a fun and festive family-friendly activity. A sign up sheet is on the Welcome Desk . Any Questions contact Amy Styer.
Sign Ups are Ready
There are always many opportunities to serve with your fellow Fairview family and friends. To learn more and/or sign up simply click on the opportunity(ies) that interests you below!!