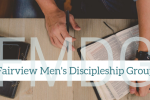 Come Worship With Us!
Sunday, November 18, 2018 // 10:30 am
33rd Sunday in ordinary time
SERMON TEXT: Ephesians 5:21-32
SERMON TITLE: "The Church as Bride" // Tim Latham
CURRENT SERIES: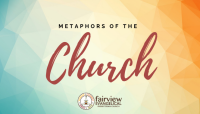 ---
Opportunities to Connect
Sign Up now // Annual Christmas Luncheon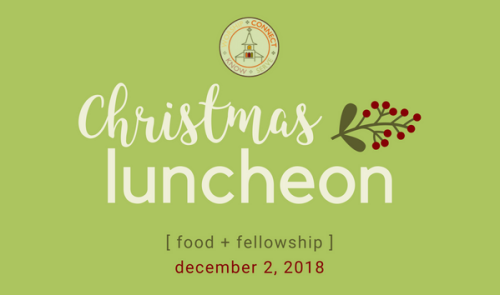 ---
Opportunities to Know
Weekly Memory Work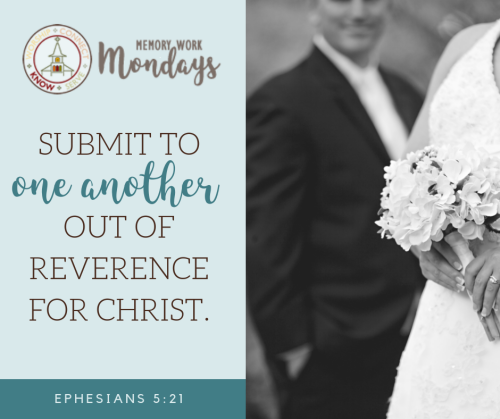 A Snippet of Reformed Doctrine // The Shorter Catechism

Q46. What is required in the first commandment ?
A. The first commandment requireth us to know and acknowledge God to be the only true God, and our God; and to worship and glorify Him accordingly.
Q47. What is forbidden in the first commandment?
A. The first commandment forbiddeth the denying, or not worshiping and glorifying, the true God as God, and our God; and the giving of that worship and glory to any other, which is due to Him alone.
Small Group Studies
Advent Study // Tuesday Morning Women's Study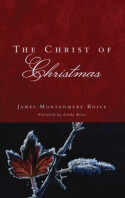 Starting November 27th the Tuesday Morning Bible Study will take a break from our current book, The Word of the Lord, to read and discuss Christmas Sermons written by James Montgomery Boice. If you would be interested in joining us for this four week discussion please contact Bernie Hughes or call 610-715-8201 so books can be ordered in time for the first meeting.
New Name... New Book

After being referred to as MORA for the past two years, we have decided to be more inclusive, i.e., we want to invite and encourage ALL MEN at Fairview and in our local community, regardless of age or point in life, to join our men's group.
To learn more about all that are available, simple click on an image below to read the full details!
---
Opportunities to Serve
Want to learn more about opportunities to Serve with your Fairview Family and Friends. Simply click on an image below to learn more!
Prayerfully consider where you can serve and share the love of God with others.
Christmas Tree Angels // You Are the Jam**
**Did you miss this reference? Listen to last week's sermon...
The fruit of love is being spread by your overwhelming generosity! Thanks you to everyone who is supporting this program. In the first week, ALL TAGS have been sponsored.
NOTE // the intention is that your gift(s) be TOYS for those listed on the tag. Because some have asked, we suggest a guideline to stay within the $25-$40 range.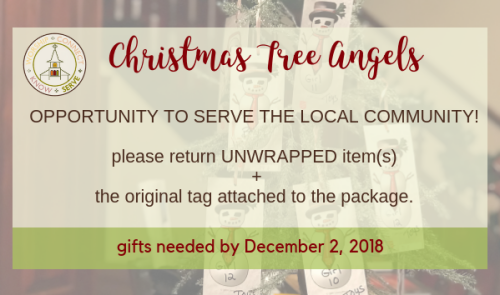 MIssions Update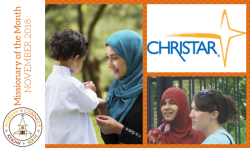 Food Pantry // Holiday Collection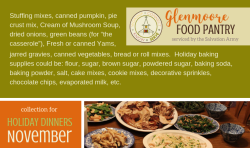 We continue to support the Glenmoore Food Pantry which is serviced by the Salvation Army. It's time to start thinking about about Thanksgiving and Christmas needs. Read more...
Sign Ups are Ready
There are always many opportunities to serve with your fellow Fairview family and friends. To learn more and/or sign up simply click on the opportunity(ies) that interests you below!!