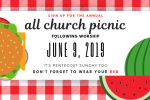 Come Worship With Us!
Sunday, May 12, 2019 // 10:30 am
Fourth sunday of easter
SERMON TEXT: Acts 2:42-47
SERMON TITLE: "Fellowship in the Spirit" // Tim Latham
---
Connect with Others
Have you RSVP'd?
We hope you can join in the celebration and fellowship! Kindly RSVP to Chris Adler by or phone (610-506-2155). If you'd like to help in the planning, and haven't already let us know, you can simply sign up here.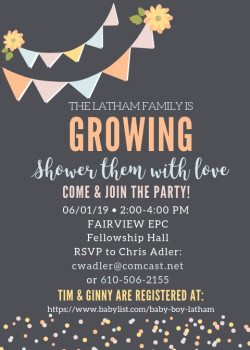 Sign Up in the Foyer Now!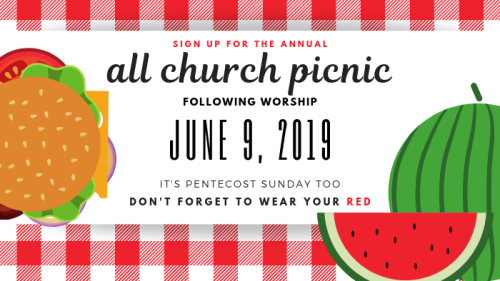 Come enjoy fellowship with the Fairview family after church on Sunday, June 9th at the annual All Church Picnic! Please bring a side to share and we'll provide hot dogs, hamburgers, and beverages.
---
Grow in Knowledge
The Spirit Dwelling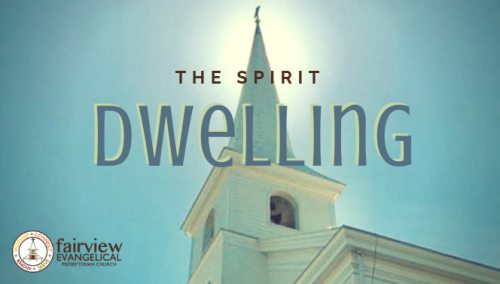 A Snippet of Reformed Doctrine // The Shorter Catechism

Q. 102. What do we pray for in the second request?
A. In the second request (which is, Your kingdom come) we pray that Satan's kingdom may be destroyed, that the kingdom of grace may be advanced and ourselves and others brought into it and kept in it; and that Christ's return and the kingdom of glory may come quickly.
Q. 103. What do we pray for in the third request?
A. In the third request (which is, Your will be done on earth as it is in heaven) we pray that God, by his grace, would make us able and willing to know, obey and submit to his will in all things, as the angels do in heaven.
Weekly Memory Work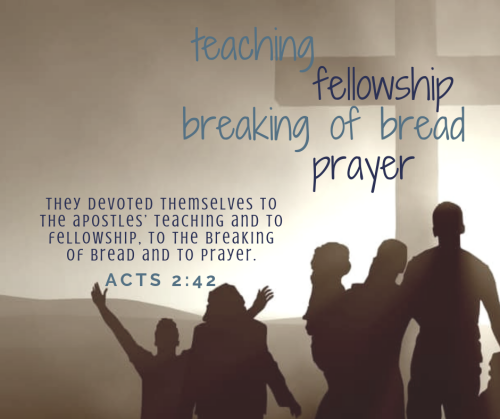 Bible Study Updates
Please note... the Wednesday Evening Women's Bible Study is doing a brief series on basic reformed theology. This study finishes May 15th! Both women's studies will resume again in the Fall. More details to follow!
Sunday Bible Study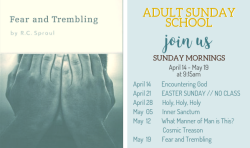 Men's Bible Study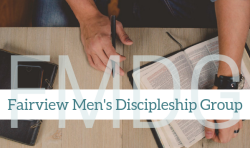 ---
Serve Others
There are always many opportunities to serve with your fellow Fairview family and friends. To learn more and/or sign up simply click on the opportunity(ies) that interests you below!!
Food Pantry // Items needed for the Month of May