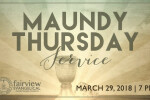 Come Worship With Us!
Sunday, March 25, 2018
Palm Sunday
SERMON TEXT: Luke 19:28-40
SERMON TITLE: "The Assertion of Royalty" / Rev. Paul Toms
Looking Ahead ... Holy Week Services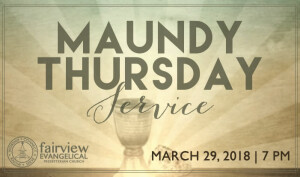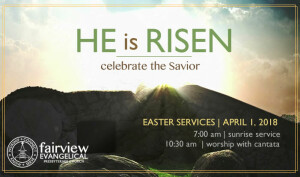 ---
Opportunities to Connect
Annual Community Easter Egg Hunt
Bring your family and friends to our annual Egg Hunt which will be held rain or shine.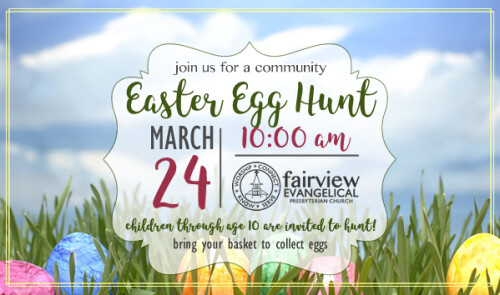 Bagel Sunday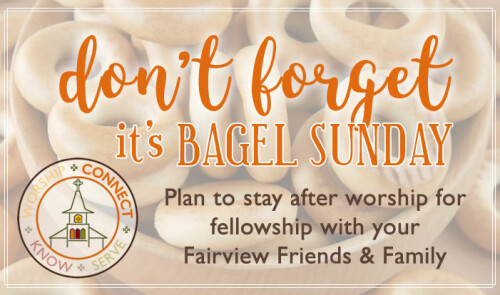 Thank you to the Pomager family for hosting this month!! We are still seeking volunteers to host in the coming months.
---
Opportunities to Know
Weekly Memory Work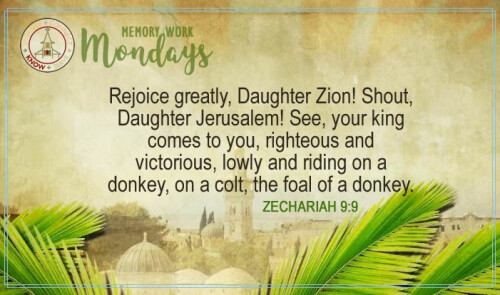 A Snippet of Reformed Doctrine
Q. 187. How Should We Use the Lord's Prayer?
A . The Lord's prayer not only directs us as a model for our other prayers but may also be used as a prayer itself that will promote our understanding, faith, reverence, and the other gifts of God in us that are necessary for us to pray properly.1
1. Mt 6.9 compared with Lk 11.2
Small Group Studies
Sunday Morning
Sunday morning studies for children, youth, and adults continue going strong and begin at 9:15 a.m. on Sunday. The Adult study, The Good Living Guide is under way! We'd love to have Y O U join us!
Wednesday's Women's Bible Study

Wednesday's Women's Bible Study is beginning the book "A Call to United Extraordinary Prayer" by Jonathan Edwards. He was the foremost leader of the Great Awakening in North America in the 18th century. Luis Palau tells us, "Too often Prayer is a small, dusty compartment of our lives. This book shows that if we really believe that Prayer is communicating with an all powerful, holy, and just God - then it will be - it has to be - something entirely different."
Other Small Groups Meet During the week
Find a small group that fits your interest and schedule! There's room for everyone!
Check out the website for a complete listing of All Small Group Opportunities.
---
Opportunities to Serve
Reminder... This week is our Deacon's Fund offering. Our church is blessed to help many within our church family as well as within the community ... largely due to the generous giving to this fund. We ask that you prayerfully consider how God is calling you to serve in this capacity.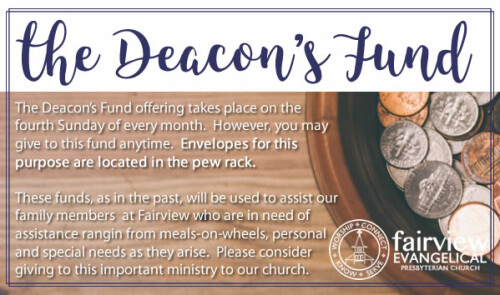 There are always many opportunities to serve with your fellow Fairview family and friends. To learn more and/or sign up simply click on the opportunity(ies) that interests you below!!