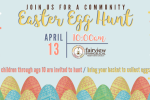 Come Worship With Us!
Sunday, April 7, 2019 // 10:30 am
Fifth SUNDAY IN LENT
SERMON TEXT: Luke 18:18-30
SERMON TITLE: "The Rich Young Ruler" // Tim Latham
This Week's Minute for Missions
Ben and Cathy Bidelspach // China Outreach Ministries (COM)

It has been our privilege to serve as local missionaries with an international emphasis through China Outreach Ministries. COM's ministry is to Chinese students and visiting scholars who come from China to study in American universities. During our first 15 years with COM we developed meaningful relationships and shared the gospel with hundreds of Chinese at Penn State's main campus. Many of those eventually became Christians and returned to China as influential leaders.
In 2010, we took on the responsibility as COM's Campus Ministry Coaches. Since most COM staff must raise their own financial support, we provide the support raising training, encouragement and accountability while they build their partnership teams, and then follow up with basic ministry training to equip the new staff to develop their campus ministries. There are more than 400,000 Chinese studying in America. Our COM staff are serving on more than 50 campuses across the United States.
Prayer Requests:
For God to raise up new COM staff to be able to reach more Chinese for Christ while they are here
For the Chinese believers to have a strong faith that will multiply when they return to China
That we will continue to be effective COM coaches
---
Connect with Others
Who Will you Invite?
---
Grow in Knowledge
A Snippet of Reformed Doctrine // The Shorter Catechism

Q. 94. What is Baptism?
A. Baptism is the sacrament of solemn admission into the church on earth in which the washing with water in the name of the Father, and of the Son, and of the Holy Spirit, signifies and seals our being grafted into Christ, and having a share in the benefits of the covenant of grace, and our pledge to be the Lord's.
Q. 95 To whom is Baptism to be administered?
A. Baptism is not to be administered to any outside membership of the church on earth, until they profess their faith in Christ and obedience to him; but infants descending from parents (one or both) professing faith in Christ and obedience to him, are, for that reason, within the covenant and are to be baptized.
Weekly Memory Work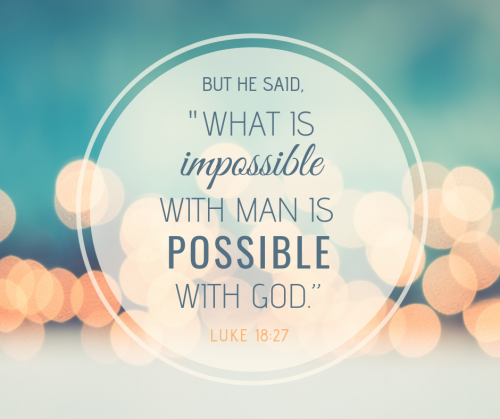 New Adult Sunday School Class Starts This Week
If you've wanted to advance in your personal path of discipleship, you are encouraged to add Sunday School to your week. A new class is on the horizon and will begin April 7th. More...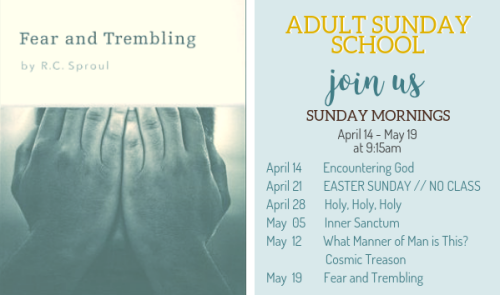 Bible Studies
There is a special Lenten Study being offered Tuesday Mornings during the Women's Bible Study. Read More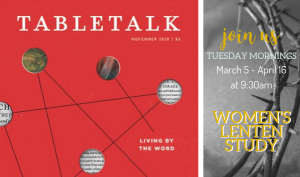 To learn more about all that are available, simple click on an image below to read the full details!
vacation bible school 2019!
"In the Wild" - Amazing Adventures with Jesus, is coming to Fairview EPC this June! More details to follow.
---
Serve Others
There are always many opportunities to serve with your fellow Fairview family and friends. To learn more and/or sign up simply click on the opportunity(ies) that interests you below!!
It's April... Let's Shower the Food Pantry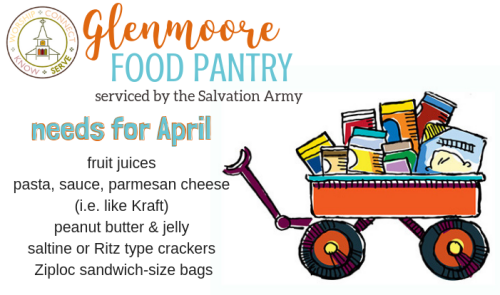 Other ways to serve...