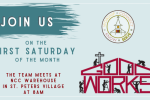 Come Worship With Us!
Sunday, May 26, 2019 // 10:30 am
sixth Sunday of Easter
SERMON TEXT: Acts 9:1-19
SERMON TITLE: "Transformation in the Spirit" // Tim Latham
---
Connect with Others
VBS 2019 - WE ARE GETTING READY FOR AMAZING ENCOUNTERS WITH JESUS!

THANK YOU NEW VOLUNTEERS!
Vacation Bible School will be held this year on June 18th to 20th from 9:00 AM to 11:30 AM. The theme this summer is "In the Wild". We now have a fully assembled team! We have lesson teachers, game leaders, craft creators, kitchen treat folks, music instructor and team chaperones!
Thank you to everyone who has offered to help make this a success for our Savior.
We will be creating and decorating May 28th, May 30th, June 4th and June 6th in the evening at church. Please see Valerie Petrie for more information or tell her of your ability to help.
We are in need of a couple of household items:
Medium to Large Sized Boxes (20)
Used brown packaging or packing paper
White Plastic Tablecloths (12) - Dollar Tree
All items may be placed in the former Director of Christian Education office.
This VBS will get children up close and personal with elephants and egrets, polar bears and penguins, cockatoos and crocodiles, and so much more! Each child will experience natural habitats, and they may catch a glimpse of the tip of a tail or a flash of color racing through the terrain. There's nothing quite as thrilling as encountering an animal up close. But the kids will have an even greater thrill when they encounter Jesus in Scripture!
During VBS, kids will focus on some amazing, real-life encounters with Jesus. Each encounter is like a snapshot—it's a specific moment in time captured on the pages of Scripture. And when put together, these isolated encounters reveal the most amazing truth of all—Jesus Christ is the Messiah, the Son of God, and by believing we can have life in His name.
If you aren't able to physically help us this year but would like to contribute, you may financially by contacting Jenn in the office. Also, please pray! It's the most important piece to His success in bringing Christ to those who don't know Him.
REGISTRATION IS OPEN // Sign ups are available here.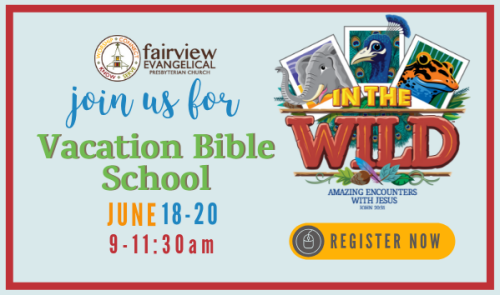 Valerie Petrie
610-476-0531 - cell // 610-942-3620 - home //
Two Weeks until Pentecost and our All Church Picnic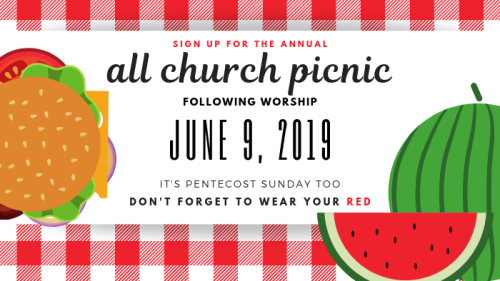 ---
Grow in Knowledge
A Snippet of Reformed Doctrine // The Shorter Catechism

Q. 106. What do we pray for in the sixth request?
A. In the sixth request (which is, And lead us not into temptation but deliver us from the evil one) we pray that God would either keep us from being tempted to sin, or support and deliver us when we are tempted.
Q. 107. What does the conclusion attached to the Lord's Prayer teach us?*
A. The conclusion attached to the Lord's Prayer (which is, For yours is the kingdom and the power and the glory for ever, Amen) teaches us to take our encouragement in prayer from God only, and in our prayers to praise him, ascribing kingdom, power and glory to him. And in testimony of our desire and assurance to be heard, we say, Amen.
Weekly Memory Work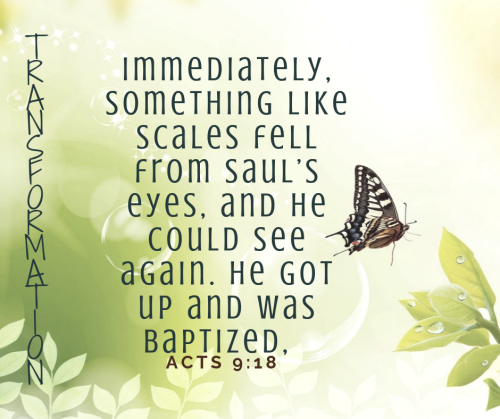 ---
Serve Others
Good Works // June 1st