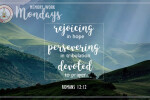 Come Worship With Us!
Sunday, January 21, 2018
SERMON TEXT: Luke 15:8-10
SERMON TITLE: "From Dust to Glory"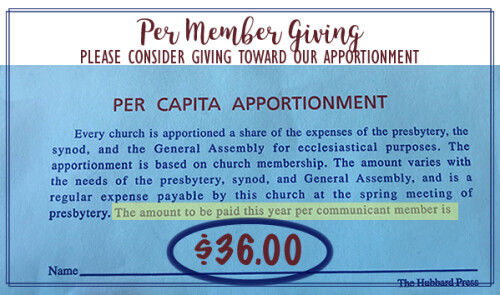 Congregational Meeting - Sunday, February 4th
Please plan to stay after worship for our congregational meeting.
---
Opportunities to Connect
Fairview Far Away ❤️ Box
P A R E N T S // please inform Nancy Finch of your college students name and address to ensure they receive a special box from their Fairview Family. D O N A T I O N S // All cookie donations are needed by February 4th. There is a sign up sheet in the foyer to sign up for cookie donations.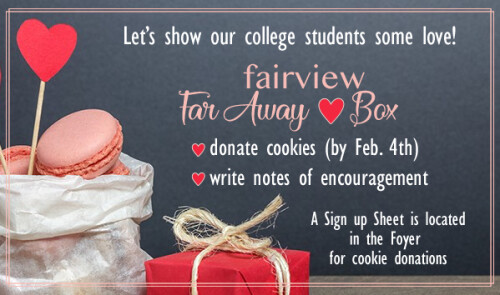 Thank you to Nancy Finch for leading this ministry!!
---
Opportunities to Know
Small Groups Groups Throughout the Week
Sunday Morning Studies for All Ages
Sunday morning studies for children, youth, and adults are going very well. And there's always room for Y-O-U! Sunday Small groups start at 9:15 a.m.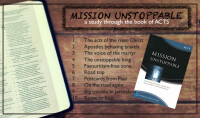 Sunday's Adult Small Group is in a study called Mission Unstoppable. (Acts). Click the image to learn more about it! We'd love to have Y-O-U in our group too!
Several Small Groups Meet During the week
Check out the website for a complete listing of All Small Group Opportunities.
---
Weekly Memory Work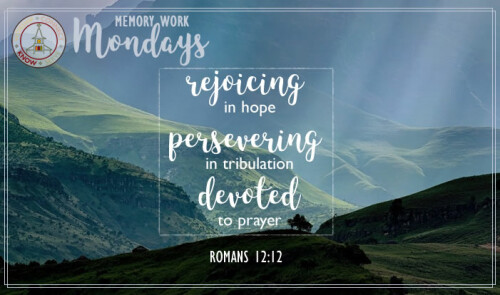 ---
Opportunities to Serve
JUNIOR CHURCH VOLUNTEERS NEEDED
Our Junior Church program is for children aged 5 to 8 and takes place during church worship. It is located in one section of the nursery and the children are excused after the Children's Moment to go downstairs.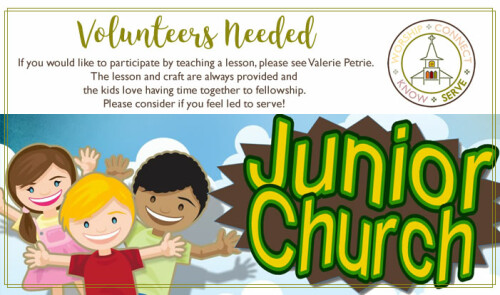 ---
"Special Time for Young Disciples" Volunteers Needed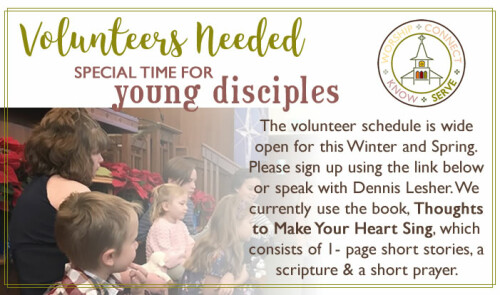 If you sense a "calling" to this type of ministry service, please contact Dennis Lesher at 484-341-8169 or .
---
Attention Ladies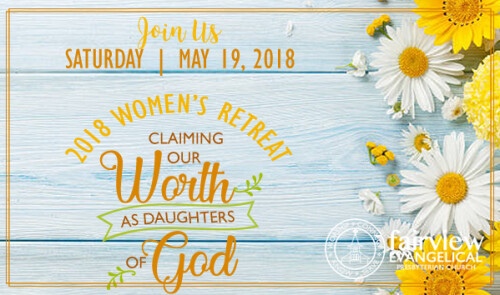 Initial planning is under way... If you are interested in helping with this program, please contact Joyce Lesher via or cell phone 484-784-7835. More information will be made available soon.
---
Good Works Work Day
Our next work day will be February 3rd. In addition to helping on the work team, we are always in need of lunch providers. Simple lunches are fine. The lunch not only nourishes our workers but is part of our ministry and fellowship with the homeowners, sometimes even neighbors, and extras are left with the homeowner. It is a great outreach opportunity and lunch providers are invited to stay to eat with us and share in the fellowship. If interested contact Sue Obenschain at 610-286-5013.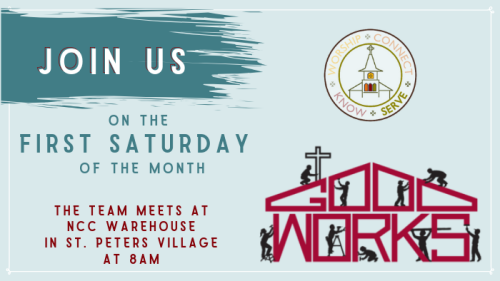 Click on the image for more details. For questions and/or further details contact: Roy Adler 610-416-5996 or Hob Pusey 610-506-8170.