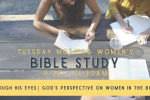 Come Worship with Us!
Sunday, August 23, 2020 // 10:30am
SERMON TEXT: Romans 12:9-21
SERMON TITLE: "Harmony and Humility" // Tim Latham
This week's service will be available via Live Stream on our Facebook page starting at 10:20am. If you will be joining us remotely, you can follow along with the bulletin, found on our website page for this week's sermon.
A recording of the Live Stream will be uploaded to the sermon page after the service concludes, thus allowing on-demand viewing of the service.
---
Bridge of Hope Meeting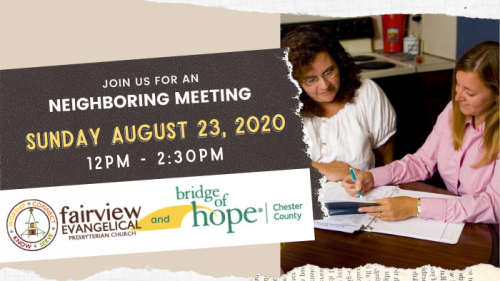 If you have interest in participating in the neighboring program and were not present at the Aug 9th meeting, please reach out to Lisa Cameron at (610) 280-0280 ext. 1013 or or Brenda Stauffer's .
---
New Women's Study this Fall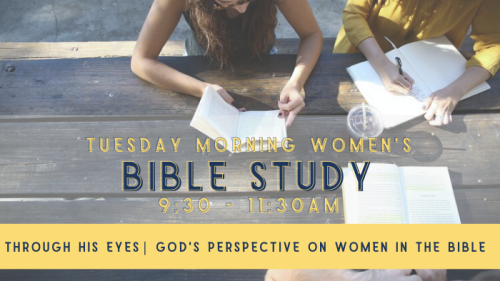 The Tuesday Morning Women's Bible study group is currently preparing our upcoming curriculum. Beginning September 8th, we will be studying Jerram Barrs' "Through His Eyes ... God's Perspective on Women in the Bible". Due to current circumstances, we will be holding this study in a hybrid format. It will be available on Zoom. In addition, similar to the Summer Study, we encourage those who are able and willing to gather in smaller groups and participate while observing safe social distance protocols.
More details will follow, but if you are interested in joining us this fall, contact Bernie Hughes so she can organize getting the required materials distributed.
Support the Food Pantry