Every Wednesday, from 09/11/2019 to 05/20/2020, 7:00 PM - 8:30 PM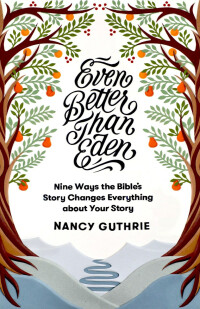 Tracing 9 themes throughout the Bible, this book reveals how God's plan for the new heaven and the new earth, far better than restoration to Eden, is already having an impact in the world today.
Wednesday Evening Women's Bible Study will begin on September 11th. We will discover a story that is found in the pages of the Bible – from the book of Genesis through the book of Revelation - that shapes and defines where we come from, why we are the way we are, what our life is like day to day, and what is ahead for us in the future.
For more information contact Barb Finch at 610-608-2096 or .