Every Sunday, from 01/07/2018 to 03/11/2018, 9:15 AM - 10:15 AM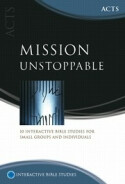 These 10 studies will take us through the book of Acts, examining the biblical text in detail and drawing out the implications for our lives. If such topics as:
Apostles behaving bravely
The voice of the martyr
The unstoppable King
plus 7 others
hold an intriguing interest of yours, then you should definitely join this small group on Sunday mornings at 9:15 am. Facilitators/teachers for this study are Jim Fox, Dan Obenschain, Phil Harvey and Dennis Lesher. We'd love to have Y-O-U in our group too!